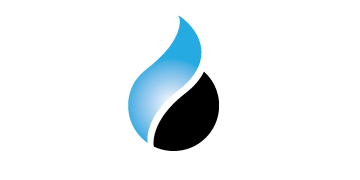 Client Alert:

 
BEATTY AND WOZNIAK EXTENDS ITS WELCOME TO THE NEW COGCC COMMISSIONERS
Released August 10, 2016
On August 8, Governor Hickenlooper appointed three Coloradans to fill vacancies on the Oil and Gas Conservation Commission.
Client Alert:

 
Win for Industry: Longmont and Fort Collins' Fracking Bans Materially Impede the State's Interest and are Preempted by State Law
Released May 2, 2016
The Supreme Court confirmed that local regulations prohibiting hydraulic fracturing are in operational conflict with the Oil and Gas Conservation Act and the Colorado Oil and Gas Conservation Commission's (COGCC) rules and regulations, and are preempted by state law. Twenty-four years after its decisions in Bowen Edwards and Voss, the Supreme Court admitted that its preemption analysis was confusing and at times contradictory. In Longmont v. COGA, et al. the Supreme Court clarified that prior to analyzing whether there is a conflict between state law and a local law, a court must determine whether the regulated matter at issue is one of state, local, or mixed state and local concern.
Client Alert:

 
BLM RELEASES PROPOSED ONSHORE OIL AND GAS ORDER NUMBER 4
Released November 4, 2015
On September 30, 2015, the Bureau of Land Management (BLM) released Proposed Onshore Oil and Gas Order Number 4 (the Proposed Order) as part of its wider effort to update and replace BLM's existing regulatory regime for onshore oil and gas operations. Comments on the Proposed Order must be submitted by November 30, 2015.
Client Alert:

 
BEATTY & WOZNIAK, P.C. ANNOUNCES STRATEGIC AFFILIATION WITH STAKEHOLDER STRATEGIES' PRESIDENT, MELISSA SIMPSON
Released April 13, 2015
Melissa Simpson, President of Stakeholder Strategies L.L.C., brings tremendous experience and a comprehensive skill set to her affiliation with Beatty & Wozniak, P.C. She specializes in natural resource issues, particularly wildlife, energy, agricultural and western policy matters at the community, local, regional, state, and federal levels. As a native Coloradoan, Melissa has a deep appreciation for the symbiotic relationship between industry, the regulatory process, stakeholders, and public opinion. She is fluent in a wide range of issues, including the Endangered Species Act, water, grazing, air quality, land exchanges, and forest management.
Client Alert:

 
COGCC PASSES NEW FLOODPLAIN RULE
Released March 4, 2015
On March 2, 2015, the Colorado Oil and Gas Conservation Commission adopted changes to its rules that affect oil and gas facilities located within floodplains. The rulemaking was the culmination of a process that began with the flooding that affected northeastern Colorado in September of 2013. Largely due to measures that operators had put in place prior to the flood, as well as a rapid and robust response from industry and the COGCC, the flooding had virtually no significant adverse impact to public health or the environment. The COGCC undertook a study of the flooding and the response to it, which it published in March, 2014. The report recommended several changes to the COGCC's rules, and in September of 2014, the COGCC directed staff to undertake this floodplain rulemaking.
Client Alert:

 
COURT INVALIDATES LONGMONT'S BAN ON HYDRAULIC FRACTURING
Released July 25, 2014
Yesterday, Boulder District Court Judge Mallard invalidated Article XVI of Longmont's Municipal Code which banned hydraulic fracturing of wells and the storage and disposal of hydraulic fracturing fluids (the "Bans") within the City's limits in November 2012. Judge Mallard determined that Longmont's Bans are not valid as a matter of solely local concern.
Instead, Judge Mallard held that the Bans cover matters of state and local interest, and because they prohibit technical aspects of oil and gas drilling and completion which the state permits and regulates under...
Client Alert:
EPA and the Army Corps of Engineers Release Proposed Clean Water Act Jurisdictional Rule
Released March 25, 2014
The EPA Administrator, Gina McCarthy, and the Assistant Secretary of the Army (Civil Works), Jo Ellen Darcy, signed the following proposed rule on 03/25/2014 and 03/24/2014, respectively, and the EPA is submitting it for publication in the Federal Register (FR). While we have taken steps to ensure the accuracy of this Internet version of the rule, it is not the official version of the rule for purposes of public comment.
Please refer to the official version in a forthcoming FR publication, which will appear on the Government Printing Office's FDsys website (http://fdsys.gpo.gov/fdsys/search/home.action) and on Regulations.gov (http://www.regulations.gov) in Docket No. EPA-HQ-OW-2011-0880. Once the official version of this document is published in the FR, this version will be removed from the Internet and replaced with a link to the official version.