Federal Lands &

Environmental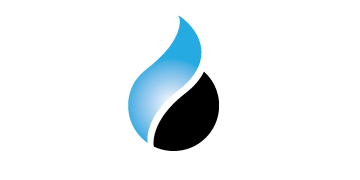 Beatty & Wozniak's federal lands and environmental attorneys focus on matters involving oil and gas leasing, exploration, permitting and development on federal lands, as well as handling litigation and compliance with federal statutes such as the Mineral Leasing Act, National Environmental Policy Act (NEPA), Federal Lands Policy and Management Act (FLPMA), Clean Air Act, Clean Water Act (CWA), Endangered Species Act, and National Historic Preservation Act.
Regulatory Enforcement and Compliance Issues.

Our attorneys advise companies on compliance with federal lease stipulations and related statutes, such as the National Environmental Policy Act, Clean Air Act, Endangered Species Act, National Historic Preservation Act, and Clean Water Act. Our attorneys are also involved in Freedom of Information Act requests, objections, appeals and litigation. We represent clients in negotiations before both state and federal agencies, and the U.S. Department of Justice.
Federal Lands.

Our attorneys engage federal regulators at the Department of the Interior, Bureau of Land management, U.S. Fish and Wildlife Service, U.S. Forest Service, and the Environmental Protection Agency to advocate our clients leasing and operational goals. We also engage and seek the support of state, local officials and federal legislators regarding policy and regulatory issues.
Federal Lease Front-End Counseling.

Our federal land attorneys specialize in front-end regulatory counseling regarding federal leasing and permitting projects with the Bureau of Land Management and the Forest Service. In this role, we work with companies to facilitate federal lease issuance, as well as structure siting, permitting and environmental documentation to facilitate efficient lease issuance, project authorizations and permit approvals, while at the same time minimizing litigation risk. We have extensive experience in advising companies on obtaining waivers or modifications of federal lease stipulations, federal land use plan compliance, pre-project planning, and addressing issues involving endangered, threatened and sensitive species (e.g., sage grouse).
Litigation.

Our attorneys routinely represent companies in federal courts and administrative litigation before the Interior Board of Land Appeals and Forest Service, defending against legal challenges related to federal leasing, seismic survey permits, oil and gas development projects, and drilling permits. We also work with clients confronted with federal investigation and enforcement proceedings.
Environmental.

The Energy Industry faces significant regulatory scrutiny in the environmental arena. With the knowledge and understanding that comes only from working within the energy industry for many years, Beatty & Wozniak has a strong environmental practice tailored to the needs of the industry. We have advised clients on the entire range of environmental compliance, ranging from initial permitting and NEPA project-approval to compliance with the Clean Air Act and Clean Water Act. The pragmatic, straightforward approach to solving our client's problems helps to ensure that we provide the highest quality legal services in a cost-effective manner.
Air

.

Our attorneys have assisted companies facing enforcement actions for alleged non-compliance with state air regulations such as Reg. 7, as well as advising companies on legal ramifications of new or proposed federal air regulations such as Quad OOOO. We have also worked closely with coalitions of operators to affect state and federal air regulations.

Water.

Our attorneys have also negotiated on behalf of offshore drilling clients facing non-compliance enforcement actions under Section 311 of the CWA by the Coast Guard and the Bureau of Safety and Environmental Enforcement. We have advised clients facing enforcement actions related to onshore oil spills under Section 311 by the EPA, and have advised clients on 404 permitting issues with the Army Corps of Engineers.

Rulemaking.

We work with industry organizations such as the Western Energy Alliance and the Colorado Oil and Gas Association, as well as with industry coalitions, to affect federal and state rulemakings. This includes working with industry to develop regulatory comments explaining why the originally-proposed BLM rule regulating hydraulic fracturing was unworkable, and working with an industry coalition and the State of Utah to develop workable ozone regulations.