Federal, State and Local Regulations and Ordinances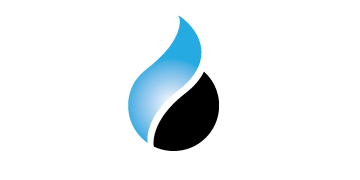 REPRESENTATIVE LITIGATION
Federal, State and Local Regulations and Ordinances
The U.S. Department of Labor dismissed an ex-employee's wrongful termination claim in which she alleged the operator retaliated against her in violation of the Sarbanes-Oxley Act's whistleblower protection provisions.
Successfully represented industry clients and the Colorado Oil & Gas Association in the produced water litigation brought by surface owners claiming the Colorado State Engineer did not have the statutory authority to promulgate rules to administer nontributary ground water produced as a by-product of the mining of natural resources.
Successfully represented industry clients in separate state court matters brought by the Towns of Frederick and Milliken, each of which implemented local ordinances to charge operators annual inspection fees for each producing oil and gas well located within the Town's limits in violation of the Colorado Oil and Gas Act and without express statutory authority to do so. In each case, the district courts found that the oil and gas well inspection fees were discriminatory, as each only applied to oil and gas operations and to no other types of comparable business inspections. Both cases were affirmed by the Court of Appeals.
Successfully represented industry client in sate court litigation against Gunnison County, who conditioned land use approval for two large water management pits on a requirement that the client enter into a "charge-back agreement" funding a county contractor to inspect and monitor the pit construction process. On partial summary judgment, Judge J. Steven Patrick found the county's charge-back requirement constituted a preempted operational conflict. He ruled that the county's condition of approval related to technical matters that are also regulated by the COGCC pursuant to the pit permits it issued to the operator.
Filed petitions for non-tributary groundwater determination on behalf of oil and gas operators from the State Engineer, who has granted these petitions and determined that the produced water generated by the mining of the clients' minerals is non-tributary groundwater.
The District Court determined that a CMB operator's gas gathering pipeline in an Enterprize Zone was utilized in the extraction of natural resources from the ground and was, thus, exempt from Colorado sales tax.
The Colorado Board of Assessment Appeals agreed with several operators that Montezuma County overvalued their personal property (equipment) for oil and gas wells in the Paradox Basin. The firm obtained a substantial reduction in the actual value of the personal property for each operator and the Board ordered the County to change their records accordingly.