General Oil & Gas and Energy Litigation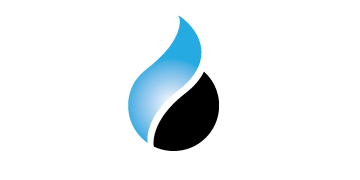 REPRESENTATIVE LITIGATION
General Oil & Gas and Energy Litigation
Represented a Houston based oil and gas company on the issue of reasonable development of the mineral estate in the Wattenberg Field in Weld County District Court, Colorado that resulted in a defense trial verdict for the client.
Successfully resolved a claim in Denver District Court for our oil and gas client in which a landowner alleged that the chemicals used in fracturing of three experimental oil and gas wells in the 1980's and 1990's in Garfield County resulted in contamination of water in the homeowners 300' water well in the 1990's, which water consumption resulted in numerous medical conditions, including pituitary tumors and foreign accent syndrome.
S
uccessfully resolved a claim in Las Animas District Court for our CBM field consultant client that alleged that an experimental CBM well drilled to the Vermijo Formation and plugged and abandoned pursuant to COGCC rules in 1984, which was P&A'd directly under a home under construction, caused the house to explode in 2007. Coal mining occurred in this area of the Raton Basin from the 1880's through the 1990's and natural gas seeps were thereafter located in scattered coaly rocks or small coal seems in the overlying Raton Formation closer to the surface at schools and other locations in Las Animas and Huerfano Counties, which was the most probable cause of the gas seep that caused the home to explode.
Successfully resolved a claim in Weld County District court that oil and gas production operations caused a nuisance (odors and noise) which decreased property values to plaintiff's adjacent homes and a trespass from machinery vibrations that caused physical damage to their homes.
Represented an operator in a large federal unit in Utah in which numerous working interest owners claimed breach of contract, breach of implied covenants of good faith and fair dealing, and breach of fiduciary duty, among other claims, and successfully resolved the matter.
Represented operators in litigation matters involving Oil and Gas Lease validity disputes, lease option disputes, and related COPAS accounting disputes, and successfully resolved these claims.
Recently obtained a temporary and permanent injunction for a client in Weld County who was physically denied access to its producing well by the surface owner.
Recently obtained a temporary injunction for the client to conduct seismic operations on its leased minerals in Elbert County.
Obtained declaratory judgments in Quiet Title Actions.