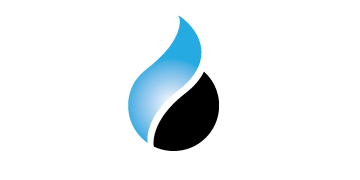 Beatty & Wozniak, P.C. understands the complexities and cost sensitivities associated with land and mineral titles and we work closely with our energy industry clients to ensure that we provide timely, accurate and cost-effective legal services. From the preparation of acquisition, drilling, division order and financing title opinions to time-constrained due diligence projects, the depth and breadth of the Beatty & Wozniak title team ensures that we can meet and most often exceed the expectations of our clients.
We have assembled a team of diverse and experienced energy attorneys who have dedicated their practices to title examination and related oil and gas issues. Our attorneys are licensed and have conducted title examinations and due diligence review, and prepared opinions covering fee, federal, state and Tribal lands and oil and gas properties in Colorado, Kansas, Louisiana, Montana, Nebraska, New Mexico, North Dakota, Oklahoma, Texas, Utah and Wyoming. Many of our attorneys have extensive experience as field landmen, while others have worked in the land departments of major and independent oil and gas companies. Some have worked as in-house counsel. One thing they all have in common is dedication and commitment to the industry and to providing great service to our clients.
With offices in Colorado, New Mexico, Texas, Utah and Wyoming, we have the capability to provide an immediate response to our clients' title and due diligence needs.
Title Opinions.

Beatty & Wozniak provides drilling, division order, surface right-of-way, acquisition and financing title opinions. Because our group has prepared thousands of opinions, we have an institutional knowledge of land-title issues that is second to none, enabling us to save our clients precious time and expense.
Our title group works closely with landmen, lease brokers and abstractors to provide a cost effective product as efficiently as possible. We adapt to the needs of our clients, whether that means conducting a stand-up examination in a county courthouse to meet a tight deadline, working from landman abstracts, accessing virtual courthouses provided by a client or third party, or using our extensive industry contacts to obtain timely abstracting and related title services on behalf of our clients.
We understand the fluid nature of drilling schedules and our deep bench of title attorneys allows us to prioritize work to meet our clients' schedule, regardless of changes thereto. In addition, because of our industry experience, we are able to counsel our clients on various issues related to drilling and development operations on fee, federal, state and Tribal lands throughout the Western United States. From federal exploratory units to pooling and communitization agreements, riparian ownership issues to railroad rights-of-way, and horizontal drilling and trespass issues to the rules and regulations of the various governmental agencies having jurisdiction over drilling operations, our team can provide timely answers to difficult questions making our clients' jobs a little easier.
Due Diligence.

An acquisition of oil and gas properties can be much like a horse race. There is a multitude of moving parts – from the negotiation of agreements to document preparation, title due diligence, and post-closing responsibilities, typically with little time to accomplish the work at a time when the stakes couldn't be higher. Our experienced team of attorneys, using an established system to quickly accomplish all of the necessary tasks, enables our clients to consistently reach the finish line first.
Our team of title and due diligence attorneys has been involved in many successful due diligence projects including the acquisition of multiple oil and gas wells and properties, midstream gathering systems, processing plants and a natural gas-fired, combined cycle cogeneration facility. Regardless of the asset, our attorneys have the experience and expertise to perform expedited due diligence reviews to help our clients determine the title issues and risks associated with the acquisition.